Subaru Finally Goes Big With Its New SUV
Blog
Jul 28th, 2018
Bloomberg | Kyle Stock | 07/16/2018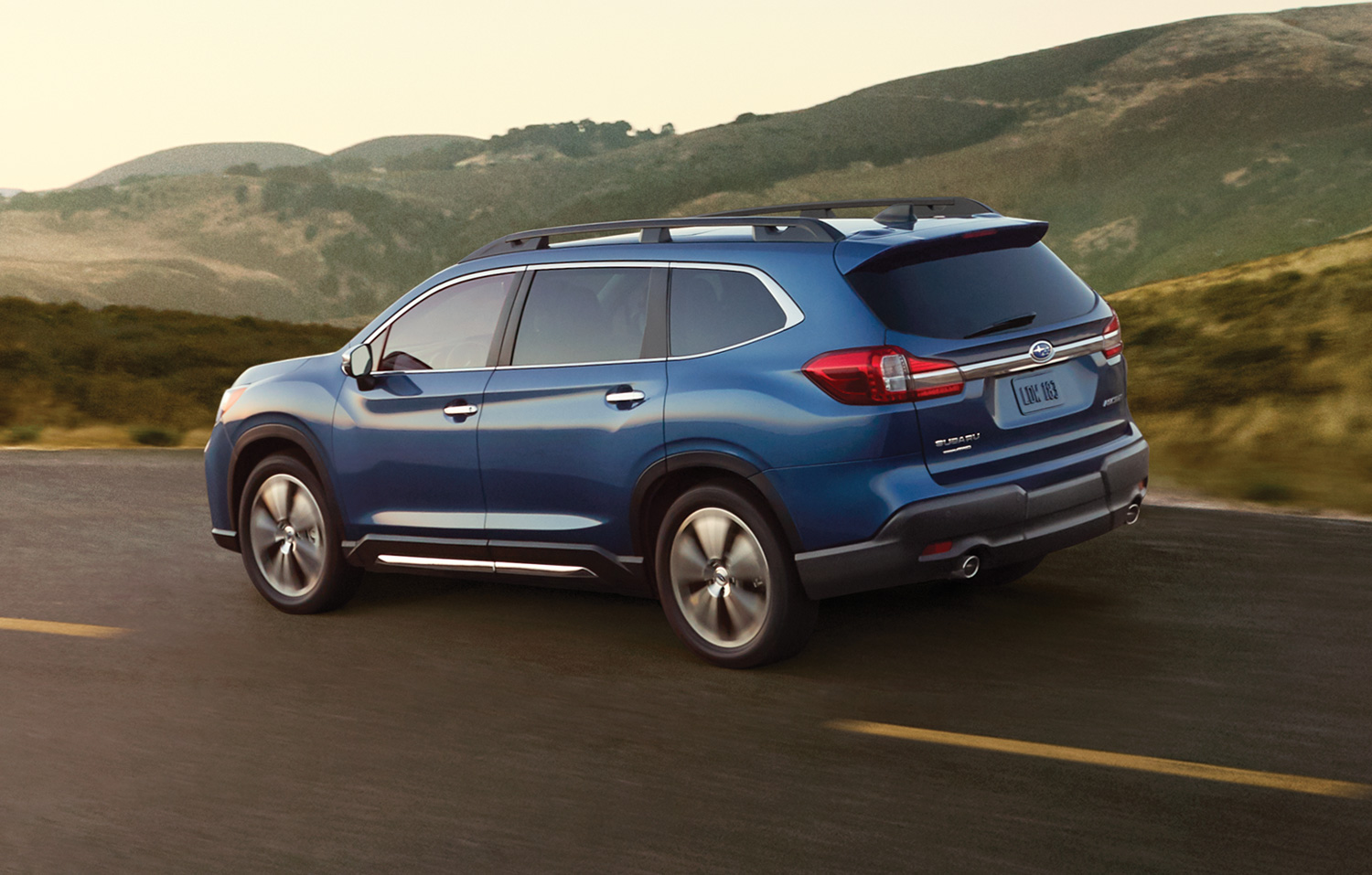 How far has Subaru come during its 60 years of selling cars? Roughly seven feet.
That's the difference lengthwise between its first vehicle, the diminutive "360" later dubbed "the ladybug," and a pumped up new SUV called the Ascent.
Make no mistake. The Ascent is a Texas-sized rig, thoroughly incongruous with its creator's climate conscious, blue-state reputation. It's a huge leap for one of the industry's most risk-averse players—as if a family of Vermont academics sent their kid off to be a linebacker for the Aggies.
The Ascent is also (and this is kind of important) a profit machine. The SUV started trickling into dealerships a few weeks ago with prices ranging from $32,000 to $45,000. Good luck getting a test-drive, though. Subaru North America CEO Tom Doll said the company sold 4,000 of the vehicles more than two months before deliveries began. It's proved to be the brand's biggest product launch in at least 22 years.
"Total home run," Doll said in an interview at the company's New Jersey headquarters. "It has been unbelievable."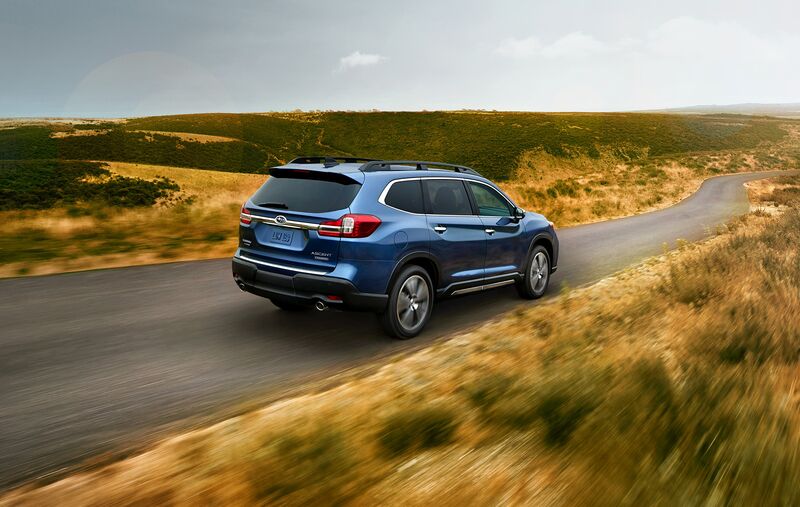 The Ascent was a long time coming. Subaru bided its time while rivals went all-in on family trucksters with three rows of seats. Almost every marque has an stretched SUV for eight now save BMW, which is expected to roll one out later this year. In the past half-decade, U.S. sales of large SUVs and crossovers surged by 49 percent, handily outpacing a 19 percent gain in the industry at-large. Those numbers were hard even for Subaru to ignore.
Moreover, many of those folks buying SUVs were trading in their Outbacks and Foresters. "It was really the donut-hole in our lineup," Doll explained. "It's going to open up a whole new market to us." Critically, all of the super-sized Subarus will be made at the company's factory near Indianapolis, giving it a clear lane to U.S. buyers around the Trump administration's escalating trade war.
The critical spec on Subaru's new Ascent is 19—that's the cupholder count. And Subaru is crowing about that figure as tirelessly as a Ferrari flack talking horsepower.
Subaru's tag-line for its massive machine? "Love is now bigger than ever." And, evidently, better hydrated. Almost 17 feet from back-up camera to grill badge, the Ascent is 4 inches wider than the Outback and 8 inches taller. With all of the seats folded, it has almost 87 cubic feet of cargo space, 18 percent more than its smaller sibling.
It being a Subaru, we were obliged to give it the dog test. With the third-row folded, Woodrow, an 85-pound Labrador retriever soon stretched out on his back with four paws in the air (known in my household as "the full turkey"). With all of the seats up, however, he was cramped in the way back—standing nervously as if headed to the vet.
The Ascent has some of the usual Subaru mojo. The brand's excellent active safety system—dubbed EyeSight—is standard on all trims, as are the roof rails. The handles on the second-row of seats were modeled after a detail of Japanese bullet trains. And bolted up front is the carmaker's lauded Boxer engine, with cylinders laid on their sides to make for a lower center of gravity and better handling. Porsche sports cars take a similar approach, but trying to discern driving dynamics in a six-foot-tall rig is a thankless task. It's the thought that counts (and the fact that Subaru had a bunch of engines laying around). Paddle shifters come standard for some reason, too.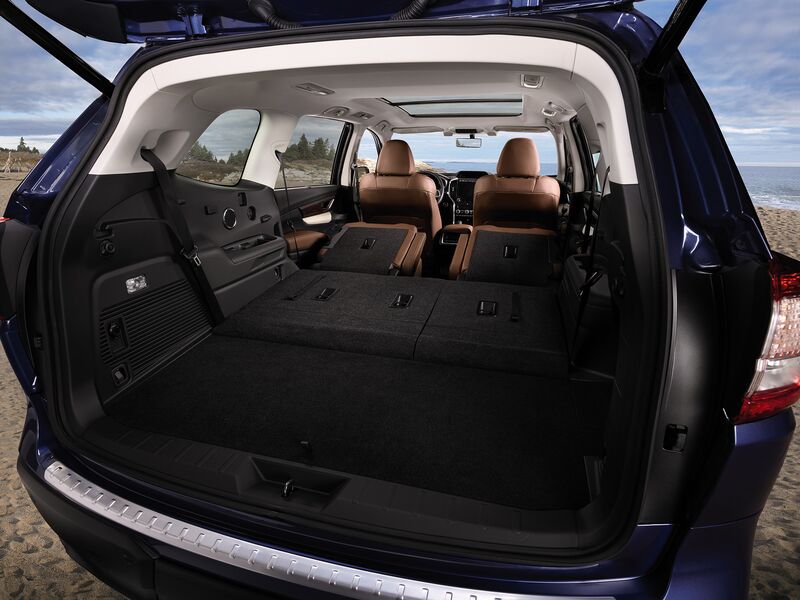 Still, the big rig steps out well enough despite being 25 percent heavier than the Outback, and it will tow up to 5,000 pounds. The Ascent also has the same ground clearance and all-wheel drive system as its smaller sibling, so the off-road potential is similar, albeit slightly more tippy.
Towering over a narrow New Jersey highway in the Ascent felt like driving any number of cars in front and behind it: the Chevrolet Traverse, Dodge Durango, Mazda CX-9—the livery of lacrosse practice and daycare brigades who wouldn't deign to strap on a minivan. Just sit back and enjoy the plush seats and slick technology. Feel free to grumble about the lane-departure warning that keeps beeping because the rig is so wide. And lastly, park it very carefully among all its older cousins.
And that's the elephant on the road: drivers have traditionally bought Subarus because they're different from everything else on the market. The brand's long-standing bestsellers, the Outback and Forrester, are essentially station wagons on steroids. Both are so odd in today's increasingly commoditized car market that the research firms that break auto sales into segments—subcompact, mid-sized sedan, and so on—don't agree on where to lump them.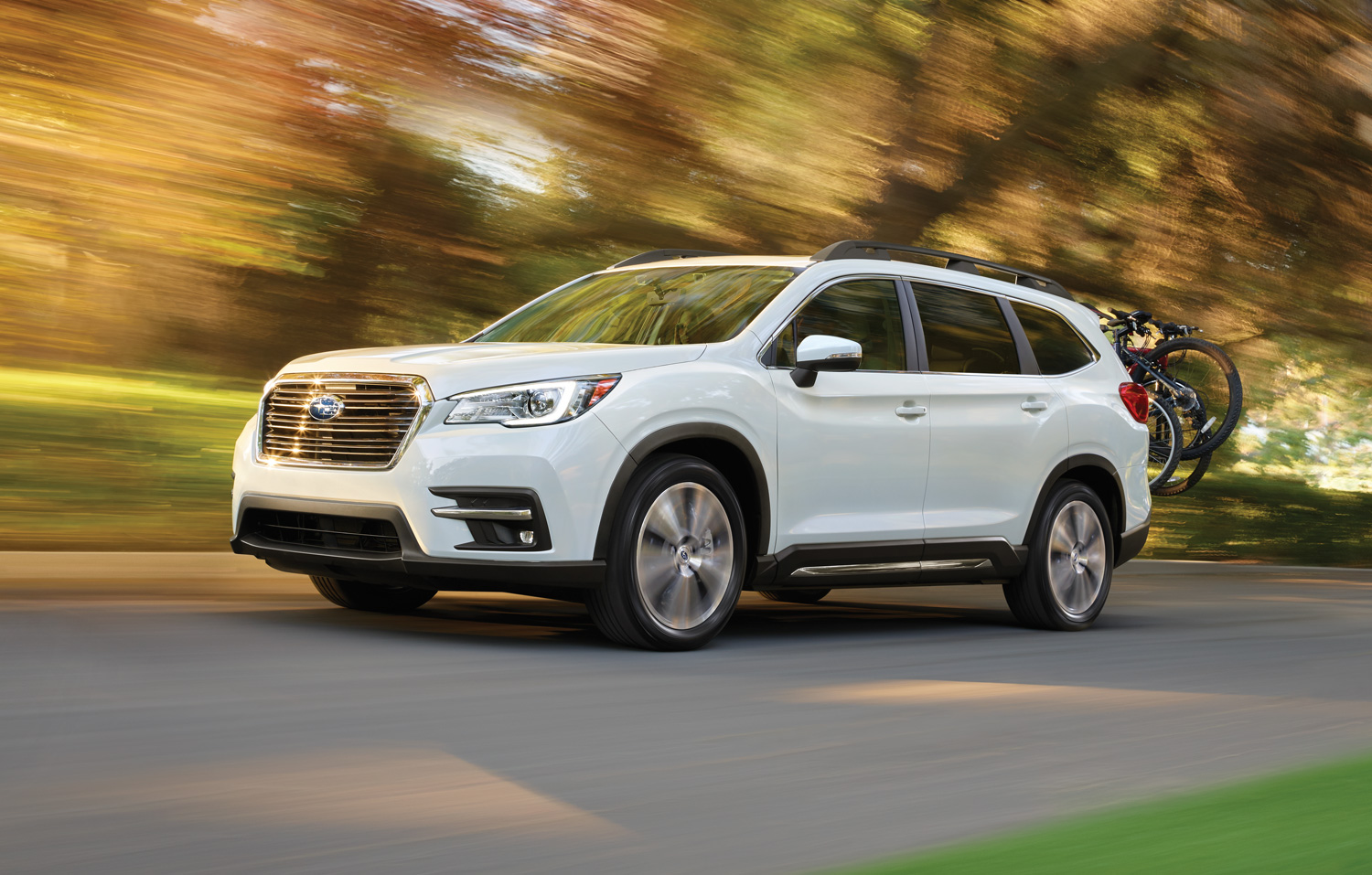 Joe Wajda, general manager of a dealership in Tinton Falls, New Jersey, said that's the point. He expects the Ascent will even lure buyers from the BMW, Volvo and other luxury players. "We're going to conquest the market in a significant way with this car," he said. "And now we can truly compete with the Toyotas and Hondas of the world." Roughly half of the Ascent shoppers that Wajda has seen are new to Subaru, a far higher percentage than that of the brand's other models.
Some will say the Ascent is evidence of Subaru selling out, but there's another way to look at it. The company has thrived for decades by being savvy and agile. It actively avoided competition by making somewhat odd products for idiosyncratic buyers. The Ascent throws all of that cagey corporate strategy out the window. The vehicle is a statement, a 4,600-pound chunk of corporate swagger, that announces Subaru can beat the big players at their own game.
And let's not forget that, in the car business, selling out is the whole point.
Source: https://www.bloomberg.com/news/articles/2018-07-16/subaru-finally-goes-big-with-its-new-suv